Shamanic Permaculture Work Study Service (w/ Sacred Plant Initiation)
Facilitated by Anthony Bossler, Elton Lee Abela and Roman Hanis
February 12 - March 13, 2018
Contribute your heart and hands immersing in permaculture service together with us as we continue to lay the foundations for Paititi's majestic mountain sanctuary. This Permaculture Work Study Service session will run for one month and participants are welcome to extend their stay for longer if you wish to further explore the very grounded, practical relationship between permaculture (outer landscapes) and shamanism (inner landscapes).
As a work study service participant at the Paititi Institute, you'll be a part of our community and involved in the day-to-day functions including hands-on project work, master planning, preparing community meals, participating in community meetings (both relating and strategy), personal transformation work and more.
Paititi is a labor of love and grows through your contribution and help from its residents and permaculture students, short and long term. Here, our work is our prayer and, as a community, we practice presence, compassion, selfless service and hard work for the benefit of all beings. We work together to cultivate the highest view – a perspective where the individual happiness and welfare of all are considered with the wish that all beings will be free from suffering.
During this session participants will have the opportunity to receive an initiation in the ancient Amazonian and Andean indigenous traditions of Ayahuasca, Huachuma (San Pedro) and Coca.
As an essential and core part of this process, we explore deeply what it means to be stewards of nature in this enchanted land where, for thousands of years, the ancestors of humanity cultivated the same intention.
Be prepared to have your comfort zone challenged. Work can be hard, sweaty, and dirty but also deeply fulfilling, grounding, fun, and a great way to gain knowledge and connect deeply to the inherent true nature in all of us.
To learn more about our philosophy of Shamanic Permaculture please read Cynthia's blog article on the subject >>
Participation Requirements:
Minimum participation is one month. Participants may not have the opportunity to leave the center during this time except in the case of an emergency and should arrange their personal affairs so that you can stay for the duration. Each participant will have one personal day per week.
Permaculture service participants should be healthy and in good physical shape. During this program, you'll be on your feet much of the day and will do a lot of walking in the mountains. There is a 2+ hour hike into the property. In addition, most tasks on the property itself involve steep ascents and descents.
There are many unknown elements as we embrace this early phase of establishing roots in the mountains and we work with simple infrastructure. Those who join should be willing and able to embrace this with a positive, solutions-oriented attitude. Participants should be comfortable living in a tent, taking refreshing cold showers or bathing in a creek, living with minimal solar electricity, solving unexpected challenges, and hiking steep terrain.
Work Study Service participants must be a minimum of 21 years old. Younger participants may be accepted with letters of recommendation. Contact us to discuss.
Previous completion in a Permaculture Design Course (PDC) is a plus but not required. (Please note this program is not a PDC).
All work study service participants must be physically and mentally healthy and stable. If you have a chronic and/or debilitating health condition this program is not appropriate for you at this time. Instead, we're happy to work with you as a patient where we can offer the proper support in your healing process. Read more about working with us as a patient >>
All participants are required to have personal travel insurance with emergency evacuation coverage. More details can be found in the info and prep document.
Testimonial
Contribution
Participant Contribution: $750 USD
Some scholarships may be available for those with financial limitations. Contact us to inquire.


Extended Stay:
It is an option to extend your stay. If you're interested in extending your stay past the end date of this shamanic permaculture program, it's not necessary to apply again. Please note how long you wish to stay in your application and email us to discuss availability.
During the second month of service the contribution is $20 a day.
During the third month of service the contribution is $15 a day.
After 3 months potential sponsorship (non-paying roles) may be available upon review. In some cases scholarship may be possible sooner than 3 months.

Terms & Refund Policy: 
We accept deposits via credit card which are made during the online application process. If you are not accepted to join for the program, your payment will be fully refunded.

Your remaining balance is to be submitted in cash (USD) on the first day of the program. Please bring CRISP dollar bills with NO TEARS as we cannot use old or damaged bills here in Peru.

Your deposit is non-refundable but if you cancel within 2 months of the program start date, we can transfer your deposit to a future program minus a 10% admin fee.

For cancellations within 2 months of the start date, payments are non-refundable and will only be transferable to a future program if we can fill your place in the retreat. We will try our best to do so.

The contribution is non-refundable and non-transferable once the program begins.

We reserve the right to cancel this retreat if our minimum number of participants is not met 6 weeks prior to the start date. All payments will be fully refunded if the program is canceled.

Additional terms are outlined in our "Terms, Conditions, Release Of Liability & Assumption Of Risk" document which each participants agrees to by submitting an application.
 
Facilitators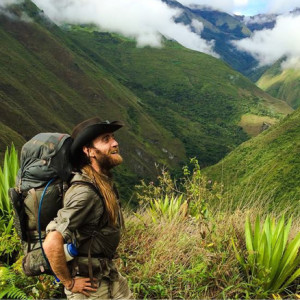 Anthony Bossler
Anthony Bossler grew up in the Midwest and has always had an affinity for nature. Anthony received a BS degree in Acting/Directing for Theatre and Film. It was during his studies that he began to discover more about the unseen spiritual world and our relationship to it as human beings. After graduating, he entered the world of broadcast news for a short time but realized his path ultimately led elsewhere.…
Learn more about Anthony Bossler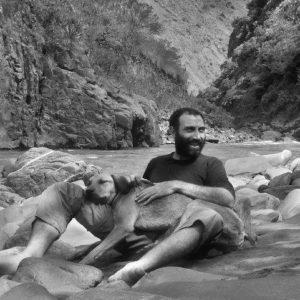 Elton Lee Abela
Born on the historical island of Malta in the middle of the Mediterranean. At the age of eight he started studying Music and was playing the Baritone and Violin. Although he studied classical music he appreciates all sorts of music and you can find him mostly on a psychedelic trance dance floor in the flow. In 1998 was awarded First Prize by the Society of Arts, Manufacture and Commerce in…
Learn more about Elton Lee Abela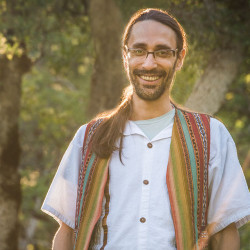 Roman Hanis
Roman Hanis has been working closely with the indigenous Peruvian cultures in the Amazonian rainforest and Andean mountains since 2001. During this time he has devoted this life to learning the ancient healing ways of these cultures while seeking possibilities for creating ecological sources of sustenance for local populations and working to preserve the rainforest and its spiritual heritage of sacred medicinal plants. Seeing the vital role that ancient cultural…
Learn more about Roman Hanis