Entheogens & Healing Steam Traditions of the World As Catalysts of Innate Human Wisdom
Facilitated by Roman Hanis
November 26, 2022
More than ever, we see the world in the divide. The ever-increasing pace of turbulence, digitalization and loneliness makes us vulnerable and disturbed. Yet at the same time, the everfresh voice of ancestral knowledge comes as a reminder of our basic human condition and the path towards oneself, seeing obstacles as guiding posts.
We start our conversation in the crosslight of several traditions that slowly make back their way into our contemporary life. The wisdom of plants and steam, coming from pre-industrial civilizations, opens another dimension of communication with the world around and within. How can we connect it with our contemporary situation?
Roman from Paititi Institute and Boris from Steamology Institute start this conversation, exploring tradition, inner search and direct application of natural wisdom to our life. Our first talk will discover the foundations of the knowledge of steam and plants as evolutionary agents.
This is a free talk. We welcome donations.
Facilitator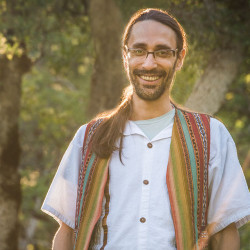 Roman Hanis
Roman Hanis has been working closely with the indigenous Peruvian cultures in the Amazonian rainforest and Andean mountains since 2001. During this time he has devoted this life to learning the ancient healing ways of these cultures while seeking possibilities for creating ecological sources of sustenance for local populations and working to preserve the rainforest and its spiritual heritage of sacred medicinal plants. Seeing the vital role that ancient cultural…
Learn more about Roman Hanis