Transformation Track Work Study Service
Facilitated by Anthony Bossler, Elton Lee Abela, Roman Hanis and Stella Maillot
December 4, 2018 - January 26, 2019
This is a special service opportunity for a small handful of people that have an inspiration toward consciousness transformation work. Because we have shifted our upcoming Embodying True Nature Retreat from the normally scheduled 33-days to 16-days, only past Embodying True Nature participants will be eligible to apply for this particular service team. Participants in the Transformation Track work-study service will have the opportunity to be present and support in the transformation process during our Embodying True Nature Retreat.
During this time, the first priority of all service participants will be to support the needs of the retreat. This includes but is not limited to, working in the kitchen, cleaning, and being available to support facilitators' and retreat participants' needs. Service participants will have the opportunity to be in the energy field of the retreat group and will be included in an introduction to many of the different practices that we will be working with, including most lectures given during the retreat, some Primordial Breathwork and dreamwork sessions, and some ceremonies. Read more about the Embodying True Nature retreat participants will be supporting >>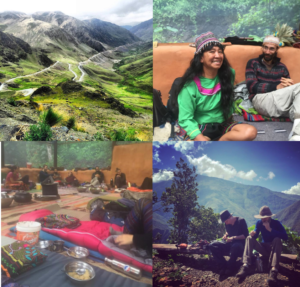 Contribution
$1,111.00 – Transformation Track Work Study Service 7 Week Program Contribution
A deposit of 30% is due in full at the time of registration in order to hold your space. If we are not able to accept you into the program, the deposit will be refunded. Please review the Info & Preparation Package for more details on our refund policy. Some scholarships are available for local Peruvians and others from developing countries with financial limitations.
View a Testimonial from a recent retreat:
Facilitators