Intercultural Healing Exchange
Facilitated by Roman Hanis, Cynthia Robinson and Susannah Neal
February 22 - March 9, 2017
If you're a healer working with natural healing modalities, join a great diversity of healers from around the globe practicing natural medicine & therapies who join Paititi Institute for the Intercultural Healing Exchange program in Peru's Sacred Valley.
This retreat is a powerful opportunity for healers to more deeply awaken their path of service and deepen your practice, whether you're a new student or a long-time practitioner. In this process, you have the opportunity to learn from and experience the Ando-Amazonian healing traditions and offer your gifts as a healer to local Peruvian communities.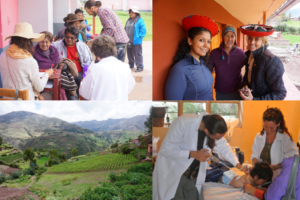 Program Overview
This program is designed for healers to deepen their personal healing experience and embrace the essential reciprocity inherent in nature. Intercultural exchange is a core value of Paititi Institute and we're inspired to create this container in order for healers to both learn and share, to heal and to offer healing.
As an essential part of the Intercultural Healing Exchange Program, participants experience firsthand the Andean and Amazonian indigenous medicine and transformation practices, a learning process that accounts for roughly 50% of your stay. These healing traditions have the ability to greatly amplify your individual healing capacity as a natural medicine practitioners. The retreat includes at least one Ayahuasca ceremony and one San Pedro ceremony. Transformation is facilitated by formally initiated healers and guides who serve as intercultural bridges of the timeless planetary wisdom of humanity.
During the second half of the retreat, participants' time will be dedicated to offering service in a natural medicine clinic which will be set up in a small mountain village. This can involve treating hundreds of local people from a wide range of health conditions.
Additional cultural activities will be included throughout the retreat. Activities may include the opportunity to learn about medicinal plants from Peru, hike in the mountains of the sacred valley, visit ruins, learn about traditional weaving, experience traditional dances and connect with local healers.
The Clinic

Clinics will be held in a small village in the region near the Sacred Valley where access to both natural and occidental health care support is limited.
The core of the clinic is based on Traditional Chinese Medicine however we welcome healers from a wide range of natural medicine modalities to participate. Common modalities incorporated include Physical Therapy, Chiropractic treatments, Craniosacral Therapy, Massage Therapy, Reiki, Homeopathy and Nutrition. Additional modalities are welcomed and depending on the skills and experience of the practitioners present, the clinic format will be adjusted. Various skill levels from beginner to advanced are also welcomed. The variety of roles in clinics are adjusted to match the participant's level and experience. Regardless of your experience level, we work to find a role where each participant can be most engaged.
The healing clinics are overseen by a local MD doctor, Traditional Chinese Medicine doctors, and Andean or Amazonian medicine men and/or women. All patients go through an intake process with a designated team and a recommended treatment is prepared for healers to follow as a guideline.
The level of guidance and oversight will vary depending on each participant's level of experience.
Clinic days can vary. Some days are quieter with a little down time and other clinic days will keep you on your toes with long lines of patients. Be prepared to work hard and be on your feet all day.
Contribution (14 days)
Retreat Contribution: $1300 – 1500 USD
Early Bird Contribution: $1200 – 1400 USD (if registered by December 1st)
Registered Students: $1100 – 1250 (proof of registration required)
Past IHE Participants: $925 (at cost)
Some scholarships are available for students, local Peruvians and others from developing countries with financial limitations. Contact us directly to discuss.

Why we have a Contribution and how we calculate it:
This retreat is not purely a volunteer service retreat but involves the reciprocity of both giving and receiving. We make an effort to keep our costs down so we can make this retreat as accessible as possible. As an organization, we have a transparency policy. and the following is our actual per person cost for running this program. These number are based on actual cost, where we have them and where we don't have them and we estimate based on past clinics expenses and average participation numbers. If we're able to reduce our cost based on higher then average participation we will extend an additional discount to the group enrolled.
Estimate cost per person
Food (food cost and cooks): $215
Lodging Cost: $225
Transportation during retreat to clinics: $35
Facilitators travel and expenses: $175
Ceremonies and herb class (includes 1 Ayahuasca ceremony, 1 San Pedro ceremony, Quero Despacho Ceremony, Herb Class, and Cacao
Ceremony): $170
Supplies: $30
Marketing: $15
Administration: $65
TOTAL estimated cost per person: $925 USD
This cost does not include paying any of our main facilitators who all volunteer their time.
Please understand that there must be a small profit margin for this program to be sustainable as there can always be some unexpected costs. Since we're a fully self-funded organization, profit is essential to continue to evolve and grow our service. Any profits are donated towards the development of community outreach programs and establishing a natural medicine clinic that will run all year around.
Terms & Refund policy:
We accept payments via credit card which are made during the online application process. If you are not accepted into this program, your payment will be fully refunded.
Your balance must be paid in full at least 6 weeks prior to the start of the program (January 11) to guarantee your reservation. We'll charge your credit card on file automatically on this date. If you wish to use a different card, it is your responsibility to contact us.
Your contribution and/or deposit is refundable with 3 months advanced notice. Any refunds given (once accepted into the retreat) are subject to a 10% administration fee.
After 3 months the 30% deposit is NOT refundable but is transferable to a future Paititi Institute program provided we receive your cancelation notice 6 weeks prior to the start date. Transferred credits are valid for up to 2 years. Any amount paid over 30% is refundable with 6 weeks notice.
For cancellations within 6 weeks of the start date, payments are non-refundable and will only be transferable to a future program if we can fill your place in the program. We will try our best to do so.
The payment is non-refundable and non-transferable once the program begins.
We reserve the right to cancel this program if our minimum number of 10 participants is not met 6 weeks prior to the start date. All payments will be fully refunded if the retreat is canceled.
Testimonials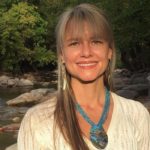 "I participated in the Intercultural Healing Exchange program a couple years ago in Peru with the Paititi Institute. My reflections on this experience include a multitude of beautiful, profound, and life-long memories. An acupuncture student at the time, I was drawn to expand my education beyond the classroom, as well as receive inspiration and knowledge from other practitioners and students of medicine, deepening my personal journey into being a healer. What I received was much more than I imagined or expected. I gained friendships to last a life-time, and now have colleagues to connect with around the country. The environment itself was healing, educational, inspirational, restful, and deeply nourishing. We had time for stillness, rest, connection, journaling, singing, purification, learning about healing herbs and permaculture, and the ability to practice our medicine. We were fed delicious and nourishing foods and a cleansing and purifying diet. Roman and Cynthia are truly serving this world in so many ways. The clinic environment was deeply touching, seeing the gratitude and vulnerability of the native people, and that they truly benefit and need medical intervention. Their access to help is limited and they have endured so much in their way of life. This is something I would return to do countless times as the reward is priceless and deeply healing. I highly recommend the Intercultural Healing Exchange for any student or practitioner of medicine who wants to dive deeper and be supported in the self discovery of the healer they aspire to be. This is truly an opportunity for deep personal growth, gratitude for life, and an overall joyful and positive experience. It is when we meet our edges that we soften and begin to unfold into the potential of our deepest spiritual self, and integrate this in our daily life."
Additional Information
Watch a talk by Paititi director, Roman Hanis, about the Healing Traditions of the Amazon and Andes:
Watch Paititi directors and co-founders, Roman & Cynthia, give an informational webinar about this program:
Facilitators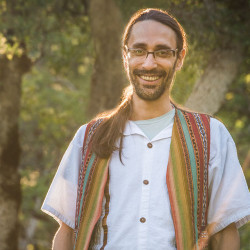 Roman Hanis
Roman Hanis has been working closely with the indigenous Peruvian cultures in the Amazonian rainforest and Andean mountains since 2001. During this time he has devoted this life to learning the ancient healing ways of these cultures while seeking possibilities for creating ecological sources of sustenance for local populations and working to preserve the rainforest and its spiritual heritage of sacred medicinal plants. Seeing the vital role that ancient cultural…
Learn more about Roman Hanis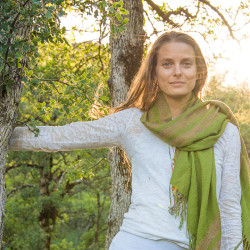 Cynthia Robinson
Since childhood, Cynthia Robinson has had a deep love for nature and natural healing. She always knew she would devote her life in service to the healing of people and the planet. Cynthia got her BA at the University of Michigan School of Art and Design with a focus in Design, Communication and Creative Problem Solving. After graduation, she pursued her passion to bring deeper values for nature and humanity…
Learn more about Cynthia Robinson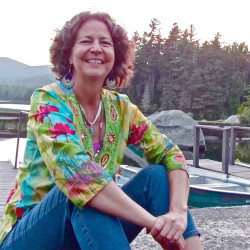 Susannah Neal
Susannah's journey in the healing arts started when she was a graduate student in Medical Anthropology and travelled to Peru in 1985. She spent three months travelling in the highlands of Peru and gathering information about "magical illnesses", such as "susto, and how they are treated by Andean healers. When she returned from her trip she knew that would dedicate her life to learning the healing arts and helping others.…
Learn more about Susannah Neal