jQuery(document).ready( function(){
var title = "Paititi Institute Feedback";
var buttonText = "Submit your Feedback";
if ( jQuery('.rs-program-title').text() == title) { jQuery('.rs-registration-open a').text(buttonText); }
if ( jQuery('#program-title-reg-form').text().indexOf(title) >= 0){ jQuery("#submit-registration").text(buttonText); }
});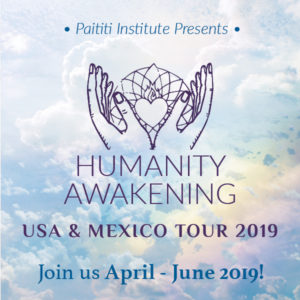 Facilitated by Cynthia Robinson and Roman Hanis
April 17 - June 10, 2019
Mexico & USA
The Paititi Institute for the Preservation of Ecology & Indigenous Culture will be traveling through the United States April - June 2019! Below you will find an overview of our tour. Be sure to save the dates. More information on all events as well as registration links will be added soon! Our organization is dedicated to the preservation of ecology and indigenous culture in Peru where it was founded over…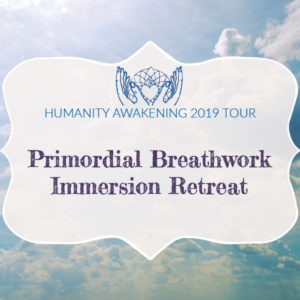 Facilitated by Roman Hanis and Cynthia Robinson
May 24 - 27, 2019
Ann Arbor, MI
Inside all of us, an original primordial state of peaceful loving kindness is always present, existing on the level of cellular memory. When we look deeply, beyond the veil of matter and mind, this state and the universal truth that accompany it are discovered to be embedded within us all. Given the psychosomatic sources of […]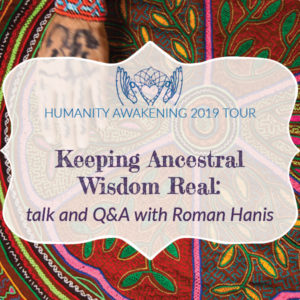 Facilitated by Roman Hanis
May 31, 2019
The Assemblage
This informational talk, led by Roman Hanis, focuses on the origin and spiritual disciplines within the Amazonian and Andean indigenous traditions and their practical benefit in our modern world. Storytelling was an essential element for transmitting living wisdom in many ancient societies. Ancestral lineages of mystery initiation in many cultures helped unravel highest evolutionary potential via a blueprint encoded in the storytelling. The discourse builds intercultural bridges by deciphering the…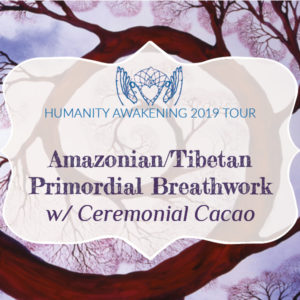 Facilitated by Roman Hanis and Cynthia Robinson
June 1, 2019
Gibney Dance
This Primordial Breathwork workshop merges two traditional methods from the Amazon and Tibet. This is a multidimensional experience, encompassing many facets of our being. It is very helpful for the reactivation of our energetic chakra vortexes to their natural, higher vibrational frequencies. The practice also aids in the location and elimination of psychosomatic sources of […]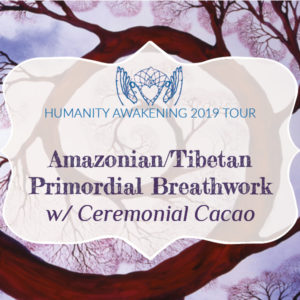 Facilitated by Roman Hanis and Cynthia Robinson
June 3, 2019
Gibney Dance
This Primordial Breathwork workshop merges two traditional methods from the Amazon and Tibet. This is a multidimensional experience, encompassing many facets of our being. It is very helpful for the reactivation of our energetic chakra vortexes to their natural, higher vibrational frequencies. The practice also aids in the location and elimination of psychosomatic sources of […]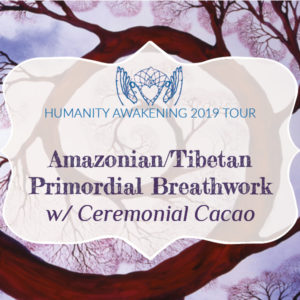 Facilitated by Roman Hanis and Cynthia Robinson
June 4, 2019
SRUTI Berkshire Yoga Center
This Primordial Breathwork workshop merges two traditional methods from the Amazon and Tibet. This is a multidimensional experience, encompassing many facets of our being. It is very helpful for the reactivation of our energetic chakra vortexes to their natural, higher vibrational frequencies. The practice also aids in the location and elimination of psychosomatic sources of […]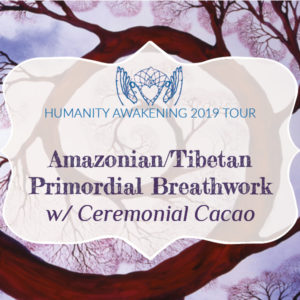 Facilitated by Roman Hanis and Cynthia Robinson
June 5, 2019
This Primordial Breathwork workshop merges two traditional methods from the Amazon and Tibet. This is a multidimensional experience, encompassing many facets of our being. It is very helpful for the reactivation of our energetic chakra vortexes to their natural, higher vibrational frequencies. The practice also aids in the location and elimination of psychosomatic sources of […]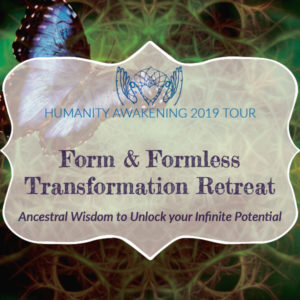 Facilitated by Roman Hanis and Cynthia Robinson
June 7 - 10, 2019
Upstate
Shamanic Keys to Your Unlimited Human Potential This retreat explores the theoretical and experiential groundwork of the shamanic transformation and healing process drawing intercultural bridges between various indigenous cultures of the world. With the help of indigenous dreaming perspectives, Jungian transpersonal psychology, cathartic breath-work and sacred geometry, we start remembering the universal language of evolutionary […]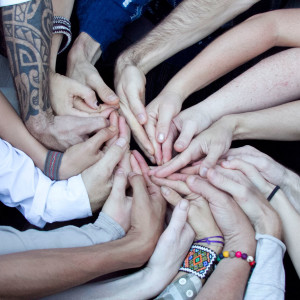 Facilitated by Anthony Bossler, Elton Lee Abela, Stella Maillot and Roman Hanis
July 2 - August 24, 2019
Paititi Institute, Peru
This is a special service opportunity for a small handful of people that have an inspiration toward consciousness transformation work. Participants will have the opportunity to be present and support in the transformation process during our Embodying True Nature Retreat.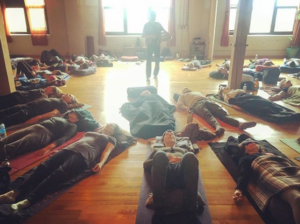 Facilitated by Roman Hanis and Cynthia Robinson
September 15 - October 6, 2019
Paititi Institute
In this retreat, we immerse into the magnificent realm of Mother Nature through the foundational practices of indigenous Amazonian and Tibetan breathwork traditions, supported by Transpersonal Psychology, initiation rites and sacred plant ceremonies. Our purpose is to create a space where all participants, including ourselves, can learn to share and facilitate healing modalities in the most beneficial way possible.